Living with Passion & Purpose
Discover a world of possibilities with our portfolio of resources and services designed exclusively for women. From empowering community engagement to personalized group and individual coaching, inspiring speaking engagements, enriching books, and transformative workshops – we're here to help you elevate your life. Let's transform your everyday into your ideal life together.
Purpose Den
Welcome to the Purpose Den, a women's community coaching space. Our mission is clear: Empowering Women, Enriching Lives. At the Purpose Den, we understand the power of community, and we're here to provide a safe, offline space where diverse women can come together to connect, learn, and grow. Our community is built on the principles of collaboration, skill-building, and mutual support, all aimed at enhancing your personal and professional development.
Whether you're on a quest to achieve your dreams or simply seeking to connect with like-minded individuals on a similar journey, the Purpose Den is your haven for positive impact and shared learning. Join us today, and let's embark on this empowering journey together.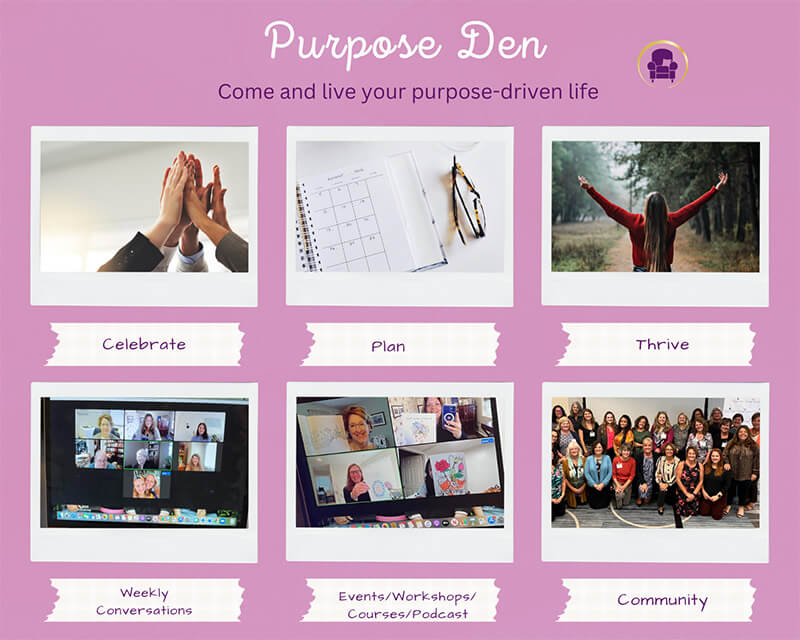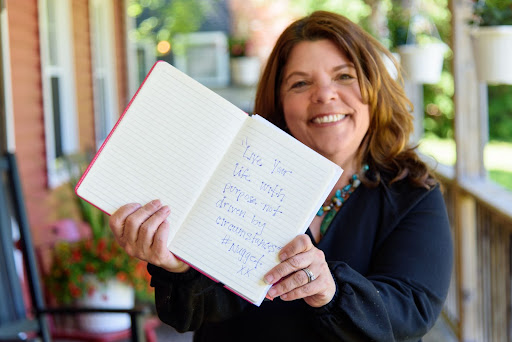 Individual Strategic Thinking and Success Transformation Coaching
Whether you're a woman seeking to excel in your career, design or build a business, overcome personal challenges, or strike a harmonious work-life balance, the 1:1 Strategic Thinking and Success Coaching empowers and emboldens you to achieve your dreams.
Unlock your potential, set goals, and thrive personally and professionally with our tailored approach. Embrace supportive conversations, goal-oriented strategies, and ongoing support to build your life, business, or career. Empower yourself to achieve your dreams today.
Schedule a call today. Let's have a virtual coffee to understand your next steps better.
Purpose Den Women's Circle – Fill the Purse with Purpose Party
Our Women Circles provide a nurturing space for you and your friends to come together and strengthen your relationships, along with giving back to the community. These gatherings are all about growth, connection, and giving back. During our time together, I offer valuable insights, helping to affect a positive mindset and change while your guests fill gently used purses to give to local charities with essential items where they can make a real difference in the lives of other women.
The Purpose Den – Women Circle is a complete and rewarding experience, uniting personal growth, community engagement, and acts of kindness. Join us, and let's create a powerful circle of support and transformation together.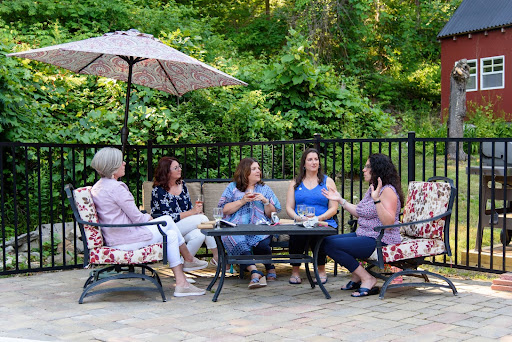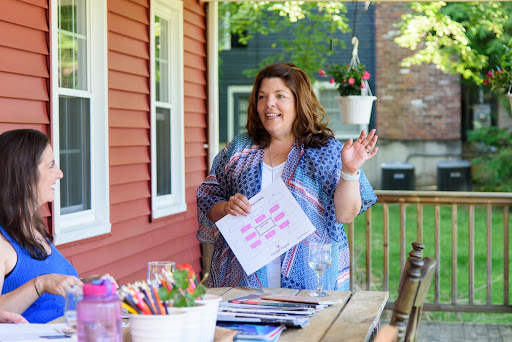 Speaker and Workshop Facilitator
Discover the perfect speaker for your organization, community, or group. Pam brings an engaging, authentic, and energized present to every event. With her passion for helping individuals find purpose in their current chapter of life, she is an ideal choice to inspire and uplift your audience.
Empowering Topics
Pain to Purpose
The Journey: Uncover the transformative power of turning pain into purpose. This deeply moving topic explores embracing life's challenges and using them as stepping stones to personal growth and fulfillment. Find strength in adversity, discover your inner resilience, and embark on a journey of healing and purpose. This talk is filled with personal stories and accounts of how to make the shift.
168 Hours to Thrive
Discover the art of maximizing your time and productivity. In this inspiring presentation, I reveal proven strategies to maximize your precious time each week. Learn how to look at where you are spending your time now and how to switch to embrace your time and your season to thrive.
Vision Book Creation – Design your Reason Why
Visualize your dreams and manifest your deepest desires with this workshop. In this interactive workshop, I'll guide you in creating a powerful vision book that aligns with your aspirations and is based on the Roadmap to Thrive buckets. This workshop is perfect for C-Suite, Upper management, Staff, Networking communities and groups.
Building Resilience: Navigating Challenges & Embracing Growth
learn the art of resilience and how to navigate life's challenges with grace and strength in cultivating a positive mindset and embracing growth even in the face of adversity.
Each of these empowering topics is designed to inspire, educate, and uplift audiences, bringing positive transformation to their lives. Through engaging storytelling, practical exercises, and valuable insights, you will gain the tools and motivation to overcome obstacles and tap into your full potential.
Interested In My Services?
Contact us today by submitting form and we'll back to you shortly